Stages and stage mirror substrates
Microbas has a long experience from manufacturing stages and chucks for the display and semiconductor industry. We mainly provide stages in glass ceramic and granite but also work with other materials.
We are capable of providing down to 2-3 µm flatness (PTV) on stages up to a size of 1,8×2,3m with complex machining and drilling features. We also grind and lightweight mirror substrates for stage mirrors and other complex glass and glass ceramic parts for the semiconductor and display industry.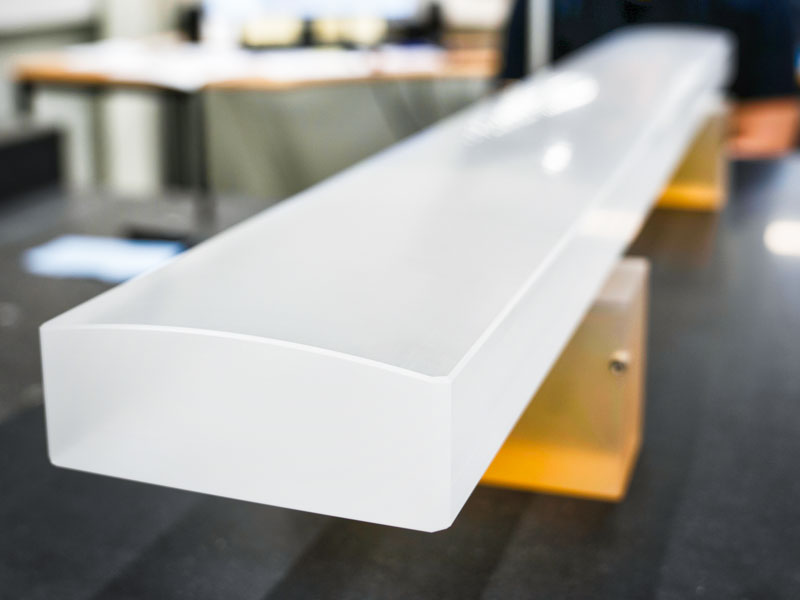 We provide high precision grinding of fused silica for cylindrical optics. We are capable of providing a number of shapes up to 1,5 meters long with excellent precision on both plano and cylindrical sides. Our strict and robust manufacturing strategy allows our customers to apply a deterministic approach to the polishing process saving cost and precious time.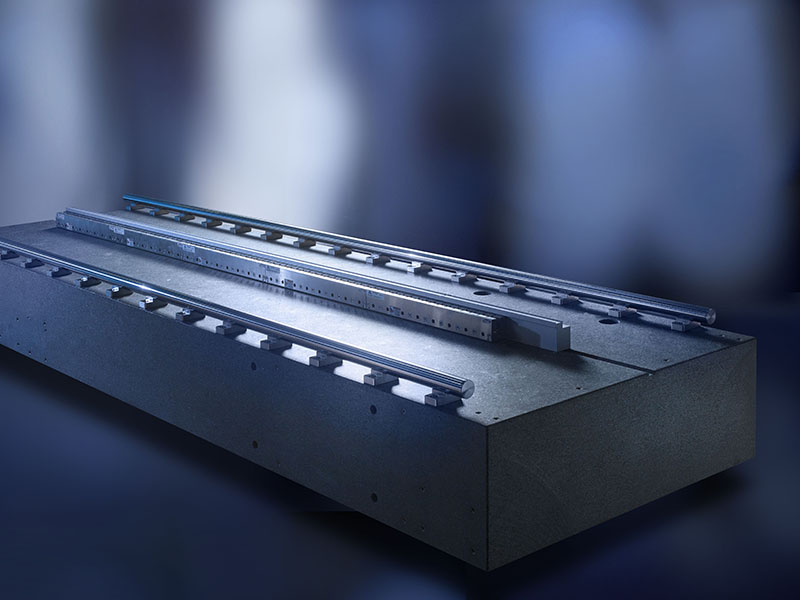 Ultra-stable machine bases for world-leading customers
Our custom machine base manufacturing for lithography, 3D-printing and precision assembly machines carries the DNA of our heritage from providing foundations for contact measuring machines. We provide high precision products with machined features and assemblies in granite, glass ceramics and other applicable materials. 
SemiConductors & Displays
Please contact us for enquiries or orders. Send a sketch of your prospective product and we will get back to you shortly with a quotation.