We work with both machine lapping and manual lapping. In many cases, precision lapping and machining are required in many different steps in order to achieve the specified accuracy and geometry of the object.
Microbas has an extraordinary set of machines in terms of size and capabilities, for example:
CNC milling up to 2000x1800x1100 mm, full 5-axis

CNC ultrasonic milling up to 750x600x520 mm, full 5-axis
Grinding up to 5000x1600x1500 mm & 4000x2000x800 mm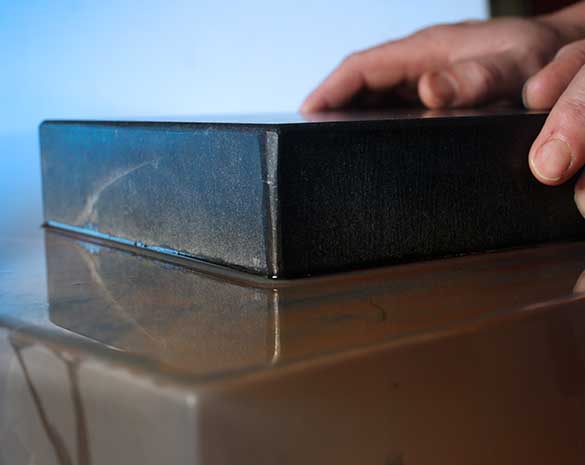 Metrology & Quality Assurance
Understanding how to measure and understanding the impacts external factors have on the measurement result are our core competencies and a fundamental factor for our existence at Microbas!
Please contact us for enquiries or orders.